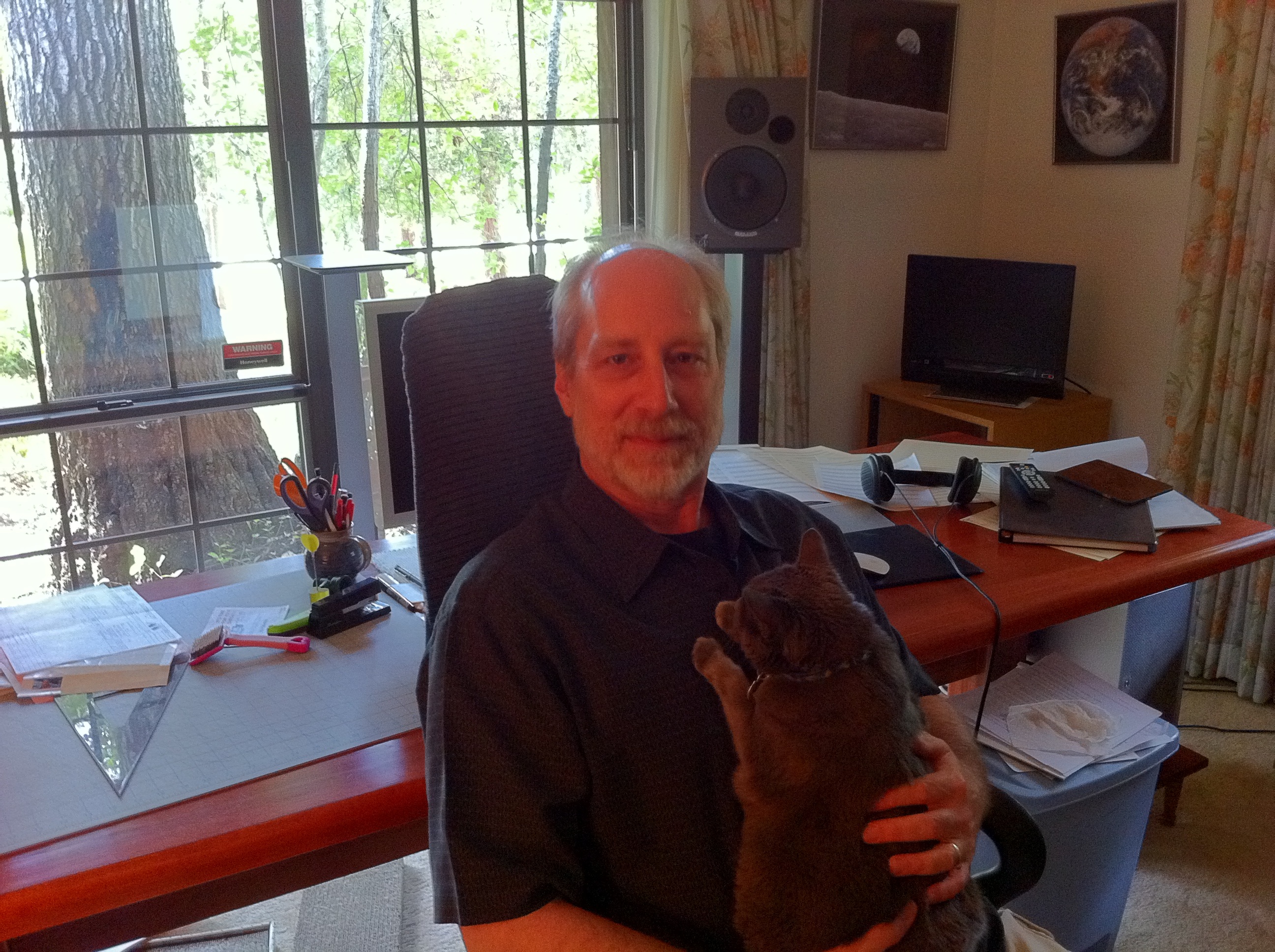 James Croson was born in El Paso, Texas, and raised in Columbus, Ohio. His compositions include works for orchestra, wind ensemble, and chamber groups as well as electroacoustic works and music for film and animations.
Recent acoustic compositions include Forced Perspective for orchestra, Concerto for Piano, Percussion, and Orchestra (which earned an honorable mention in the 2004 ASCAP/Nissim competition), Pitch, Yaw, and Roll: Six Degrees of Freedom for symphonic band (performed in France as one of the quarter-finalists in the 2006 Coups de Vents competition), and Spirit and Opportunity for wind ensemble which won the 3rd Jury Prize and the Public's Prize in the Coups de Vents 4th International Composition Competition in March, 2013, in Lille, France.
Recent electro-acoustic works and collaborations with computer animators have been presented at international festivals, and include Prince of Gosplan, True Nature, and Memory of Hope, which was selected for the 31st Bourges International Competition Of Electroacoustic Music And Sonic Art.
Most recently, Jim has written a series of works for solo instruments and computer music using a string physical model in software, including three pieces for trombone and audio, We Interrupt This Breaking News, The On-again, Off-again Long Distance Pony, and Internal Rhyme, Bass Relief for contrabass and audio, Circular Logic, a suite for cello and computer, and Toccata and Preludes for viola and audio.
James Croson earned degrees from the Eastman School of Music and the Ohio State University. Composition teachers included Sydney Hodkinson, Sam Adler, Augusta Read Thomas, Allan Schindler, Marc Ainger, Thomas Wells, and Donald Harris. He has taught composition, music theory, computer music, and music technology at Wittenberg University, Rollins College, and Georgia College. Jim lives in Mount Dora, Florida.
---